I would like to see them adopt this cyan-blue color across the range. It's distinctive and bold.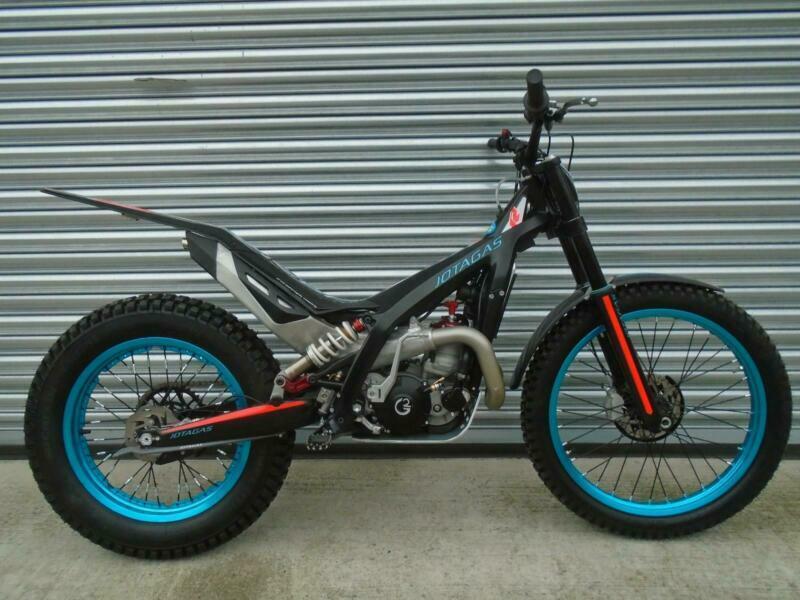 It also goes well with grey plastics like on this Yamaha:
Red-White combination is Ok, but it may be better to visually separate new Jotagas models from the GasGas and Beta enduro bikes.
Definitely not black or white plastics. Black tarnishes and white turns brown.
I had a close look at Jotagas trial bikes from previous years, and they are all tastefully designed. If that is anything to go by, enduro bike should look nice.